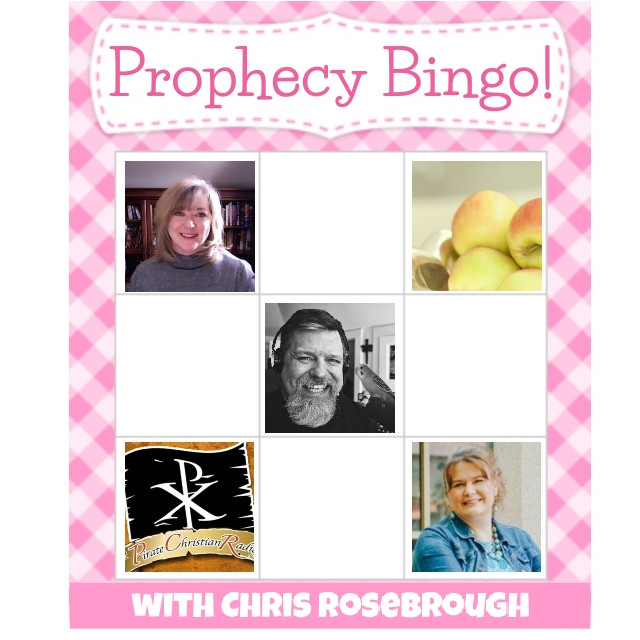 This week we are airing a special treat - our guest appearance on Fighting For the Faith's "Prophecy Bingo!" Host Chris Rosebrough of Pirate Christian Radio challenged Amy and Michelle to a game that isn't your grandma's bingo. We've also included the video to watch for our listeners who want to see those "prophets." (Note: the "crazy eyes" are just a special effect. We don't really look like this.)
Resources:
Watch this episode on Chris' YouTube channel
Fighting for the Faith on YouTube
Fighting for the Faith website & archives
New Apostolic Reformation by Berean Research
The Mailbag: What is the New Apostolic Reformation? (multiple links) at Michelle Lesley- Discipleship for Christian Women
Thank you, bless you and Walk Worthy!