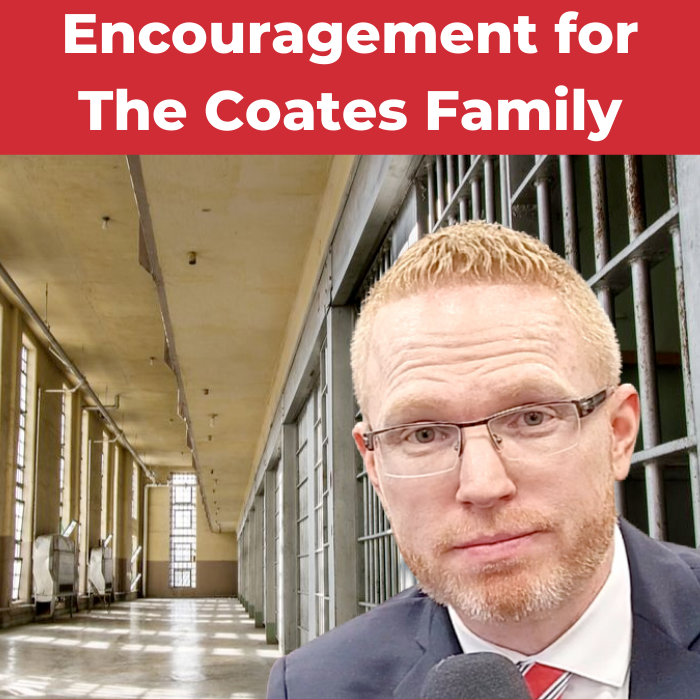 Persecution is ugly. Canadian Pastor James Coates has been imprisoned for breaking the covid-19 "law," and has now been denied bail. His crime? Holding church services and being faithful to the Lord. The GraceLife Church pastor's trial will be in early May, and until then he will not be able to see his wife Erin or their young boys.  
It's a heartbreaking story. Michelle and Amy asked our Facebook, Twitter, and Instagram followers to send in their prayers and words of encouragement for the Coates family and for GraceLife, and we're sharing this podcast with them, their church, and all of our listeners.

Resources:
Canadian Pastor Jailed Over Covid-19 Violations 
Erin Coates' Instagram (@erincoates80)
Romans 13 and James Coates with Justin Peters - YouTube
4 Things You Need to Understand about Christian Persecution - Michelle Lesley

More on our website. Thank you, bless you and Walk Worthy!